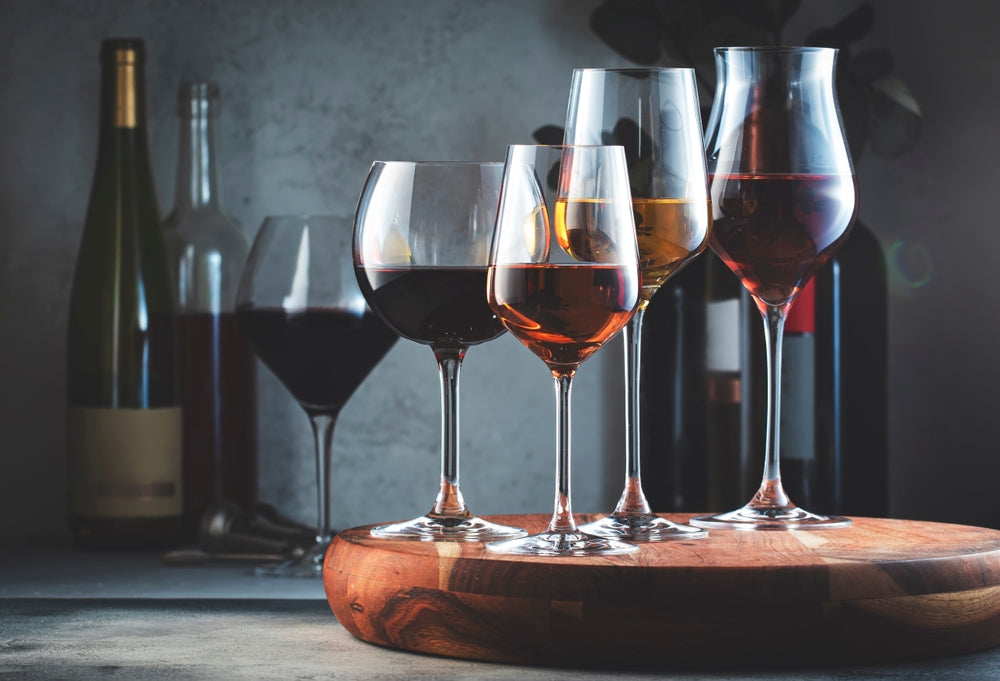 Why Do Your Wine Glasses Matter?
If you're into wine, you're probably overwhelmed by the infinite number of wines out there, made with hundreds of grapes in dozens of styles and from over 70 wine-producing countries. Wine is complex, yes, but it should also be fun.
One of the main reasons experienced and inexperienced wine lovers have difficulty trying and liking new wine styles is that they need to start using the proper glassware. Yes, wine glasses significantly affect how you perceive wine, so having the right kind is paramount.
Grassl Glass glassware offers a collection of hand-blown wine glasses for every wine style, and it is an excellent upgrade to your vinous adventure. Before we talk about wine glasses, let us invite you to buy wine glasses online; online wine glasses arrive at your doorstep promptly and safely, so look no further. Grassl glassware will help you up your wine game.
Different Components of a Glass
To understand why glassware can help you enjoy diverse wine styles better, let's talk about the anatomy of a wine glass.
The stem. The stem is where you hold a wine glass; it keeps the base and bowl together. Stems should be thin but strong. The secret is balance since you want to hold a wine glass effortlessly.
The base. The base allows you to lie down your wineglass on the table, and although necessary, it shouldn't be distracting, as it doesn't play a role in your wine-tasting experience.
The bowl. The bowl is the most critical component of a wine glass. Its size and shape determine how well it contains the wine's aromas, and it also determines how the wine flows as you swirl.
The rim. The rim kisses your lips with every sip, and the thinner it is, the more engaging the experience. Thin edges are delicate but highly appreciated compared to thick rims from inexpensive glass stemware.
Mouth-Blown Glasses or Factory-Made?
Today, most of the glassware on the market is made at nameless offshore factories. Technology allows for consistent and fairly good glass and crystal stemware. And although there's nothing wrong with a standard, unbranded wine glass, there's an immense difference between these factory-made glasses and artisan mouth-blown pieces.
Mouth-blown stemware is art, and it should be treated as such. There's lots of talent, time and effort behind every mouth-blown piece, which is reflected in the price. The most significant difference between mouth-blown and factory-made stemware is the piece's quality and the crystal's thickness. These factors have an enormous impact on your wine-tasting experience.
The Different Wine Glass Shapes
The best glasses for red wine have a large bowl that allows the taster to swirl the wine while capturing the wine's aromas. The best glasses for white wine are smaller, as the style is less complex on the nose. We also don't want the wine to warm up too much, so it's best not to over-pour it.
Most importantly, if upgrading your glassware collection, ensure you are buying glasses online from a trusted seller. There are many wine glasses on the market, but they're not all what they seem. Get hand-blown wine glasses from Grassl Glass and be confident you're getting the best glassware for you.
If you're ready to take your wine experience to the next level, buy wine glasses online. Online wine glasses arrive safely and quickly at your doorstep. Grassl Glass, experts in hand-blown wine glasses, is a beautiful alternative to own the best of the best.