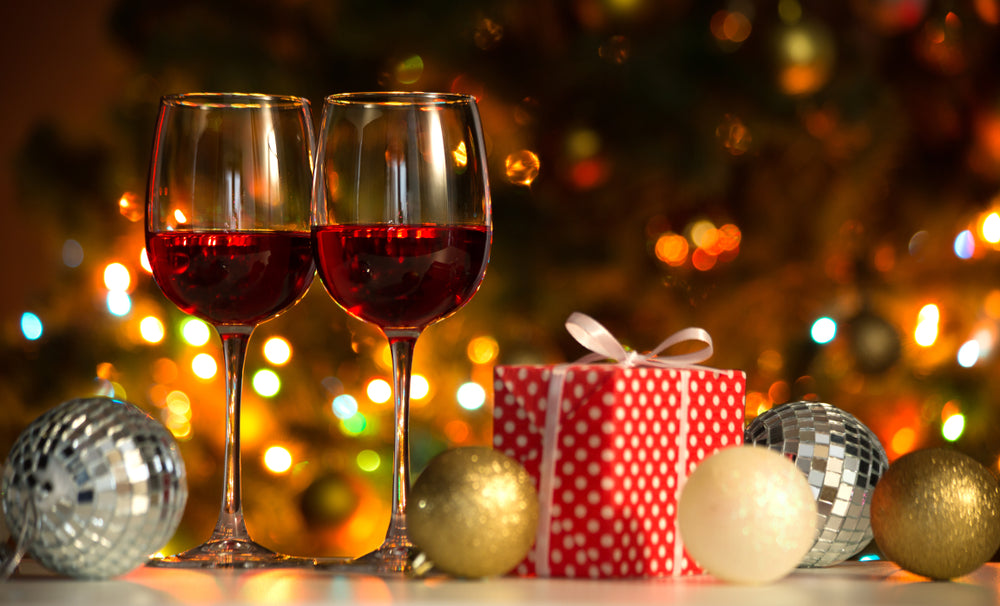 Serving Wine During the Holidays
The Holiday season is one of joy and warmth. It is also a time when family and friends gather and share special moments. Of course, the meals and drinks shared over the holiday season matter. To add an exceptional touch and make the most out of the season's precious moments, it is essential to have the right wine and wine glasses.
Before we talk about the best way of making wine part of the season's celebrations, let us invite you to gift yourself a set of nice wine glasses. The best holiday wine glasses are made traditionally; hand-blown wine glasses, like Grassl Wine Glasses, are simply joyful!
The holidays are best enjoyed with good friends and family. We've distanced ourselves from our loved ones, and although technology has made it easy to stay in touch with friends and family, the holidays are the only occasion when we can genuinely meet and spend time with each other.
These are memorable occasions indeed, and they call for a feast. The food and drinks play a big role, of course, but you should consider every detail, from decorating your home to the way you set up the table. Invest in a set of cutting boards that can double as serving trays and set up snacks for guests. Holiday decor and esthetics will instantly put your guests in the right mood, and that's where wine glasses come in.
Having the proper wine glasses at the table sets the tone for the entire dinner party. Grassl wine glasses and a wine decanter will elevate the experience and orient it towards fine wine and a paired meal, and that's precisely what you want — a memorable meal.
What Are the Best Holiday Wine Glasses?
There are no strict rules to set up the table for a dinner party, but you want to have the following elements:
Water glasses. Drinking plenty of water during the meal will encourage drinking in moderation while keeping everyone in the safe zone.
Stemmed wine glasses. Although stemless wine glasses are fun, they're best used on casual get-togethers. Stemmed wine glasses are not only better for tasting fine wine, but they also look better. Light wine glasses have an elegant feel, and a thin rim makes every sip of wine deliciously pleasurable. Take time to consider the types of stemware you want to use for different occasions.
A wine decanter. Have the wine at the right temperature before your guests arrive, and pour it into a wine decanter once everyone is seated. Serving wine from a decanter just feels different, nicer. The wine breathes better as well! A decanter can help separate the wine from its solids if it sheds deposits during storage, but any wine (even white wine) can benefit from being poured into a decanter.
Wines and Glassware that Match with Christmas dinner
This is our cheat sheet for pairing wine and holiday food.
Ham. Serve glazed ham and other white meat with a medium-bodied red wine such as Merlot, Montepulciano, or Malbec. Pour it from a wine decanter into Grassl Glass Vigneron Series Cru at 52-59°F.
Turkey. Serve turkey with a light-bodied red wine, such as Pinot Noir, or a full-bodied white wine, like oaked Chardonnay, into a Grassl Glass Vigneron Series 1855 at 50-54°F.
Roast Beef. Serve roast beef and red meat with a bold red wine such as Cabernet Sauvignon or Shiraz from a wine decanter into a Grassl Glass Vigneron Series 1855 at 57-61°F.
Veggies. Roasted veggies are delicious with a refreshing white wine such as Sauvignon Blanc or Albariño. Serve it straight from the bottle into Grassl Glass Vigneron Series Mineralité wine glasses at 39-46°F.
Don't forget about New Year's Eve!
Of course, what's a holiday dinner without sparkling wine? Have your flute wine glasses or a set of versatile Mineralité Grassl Wine Glasses in hand and serve a bottle of sparkling wine ice cold.
Explore our high-quality glassware for special occasions and shop now to be set for the holidays. Holiday wine glasses will elevate your reunions to celebratory heights!