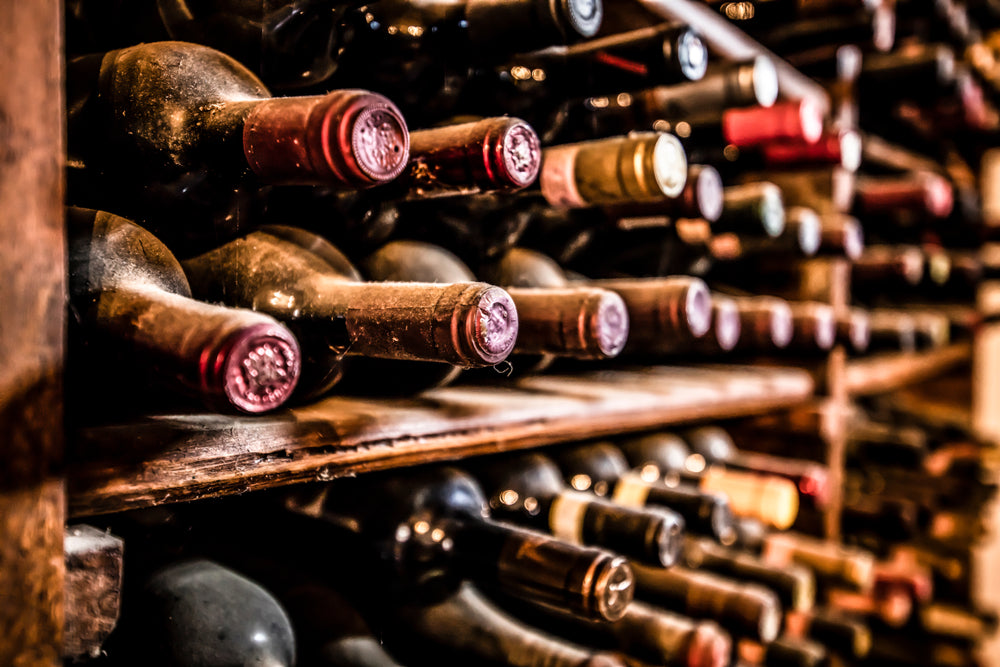 How to Get Started in Wine Collecting
Wine is one of the few agricultural products worth collecting. Generally, collecting perishables is not a great idea, but wine is different. The noble fermented grape juice we all know and love is so varied that collecting it is as fun as collecting Pokémon cards.
Interestingly, the complexity of the wine world makes collecting it difficult, especially when you're just getting started. Here's how to get started in wine collecting, including tips and best practices to add value to your collection. After all, collecting wine is more than a hobby; it's a lifestyle.
What to Know Before Starting Your Collection
The first thing to consider when collecting wine is your purpose. Why do you want to collect wine? If you're looking at wine collecting as an investment, know that—like with any investment—the wine market is risky, so don't put all your eggs in one basket.
If you're collecting wine because you're passionate about it, then by all means, invest in your collection responsibly and watch your collection grow. However, no matter how expensive or famous a bottle of wine is, remember wine is meant to be drunk. Every bottle decays over time, so you don't want to sit on your collection indefinitely.
Collecting wine differs from maintaining a wine cellar. Cellaring wine for immediate or future consumption doesn't necessarily mean you're a collector. Wine collections have value for others, whereas your typical wine cellar is often valuable solely for the owner, even if it's made entirely of inexpensive wine.
Your budget and storage space will also determine the size of your collection and the types of wine you collect. There's no right or wrong answer, especially if you're building a collection for your personal enjoyment.
How to Choose Your First Wines
Wine collections are personal; they say something about you. Therefore, the best place to start building a collection is by looking for wine styles you enjoy from producers you respect. These purchases have nothing to do with the wines you often purchase for everyday enjoyment. Consider these bottles as wine for special occasions.
Typically, you'll want to track your collection, its market value, and its rarity. Therefore, you should focus on typical wine from classic wine regions, especially those focusing on the production of age-worthy wine.
Classic wine regions with collectible value include:
Bordeaux, France

Burgundy, France

Champagne, France

Châteauneuf-du-Pape, France

Hermitage, France

Barolo, Italy

Brunello di Montalcino, Italy

Chianti Classico, Italy

Rioja, Spain

Priorat, Spain

Ribera del Duero, Spain

Douro, Portugal

Rheingau, Germany

Mosel, Germany

Wachau, Austria

Napa Valley, USA

Willamette Valley, Oregon
With that said, many other wine regions worldwide have spectacular, cellar-worthy wines with a market for them. And there are always talented producers in lesser-known wine regions whose wines are worth collecting, too.
The vintage matters. Remember that even the most famous wineries have bad vintages when the weather conditions refuse to help. This means even the exact wine from the same producer can have a different value from distinct vintages. You can find vintage guides for the most famous regions online.
Where to Buy Wine for Your Collection
Once you know the types of wine you want to collect, it's time to start stocking your cellar. There's nothing wrong with buying wine at your local liquor store, but the higher you go in the supply chain, the cheaper the wine will be. Its provenance will also be more reliable.
Nothing beats purchasing wine straight from the producer. In fact, for many high-end wines, there's no other option than subscribing to their mailing list and hoping you get your hands on a few cases (the secondary market for these wines can be brutal). However, reliable wine merchants—like Berry Bros. & Rudd and K&L Wine Merchants—are good alternatives for fine wine. Auction houses are great sources of rare wine, often old vintages from prestigious producers. Of course, the rarer the wine, the more expensive it will be.
No matter how and where you get your wine, if you save all the documentation and take measures to prevent purchasing counterfeit or stolen wine, you're on the right path.
How to Store Your Collection
We can't talk about collecting wine without mentioning the way you store it. Wine storage is as important as the wine itself. Make sure you have a dedicated wine storage system, whether it's a wine fridge or an underground cave, that keeps the wine cool and away from heat and light.
Low temperatures—as low as 50°F—encourage low and slow maturation, increasing the life of your wine collection. Warmer temperatures will accelerate their decay. Having said that, all wines peak at some point, and all wines turn into vinegar eventually. Share your wine collection with your loved ones while you can, or risk being stuck with a cellar filled with a beautiful batch of vinaigrette.
Now, suppose you want to become a serious collector. You should store your wine at a dedicated warehouse. There are many of them globally that specialize in keeping wine in the ideal conditions. This strategy will also maintain the value of your wine since no one can say it was mishandled or stored poorly. The downside? What's the point of collecting wine if you can't see your precious collection every day?
Don't collect wine if you plan on making money because you probably won't. However, wine can be a great way of protecting your wealth from inflation. And, unlike other investments, you can still drink that delicious wine if things don't go your way.