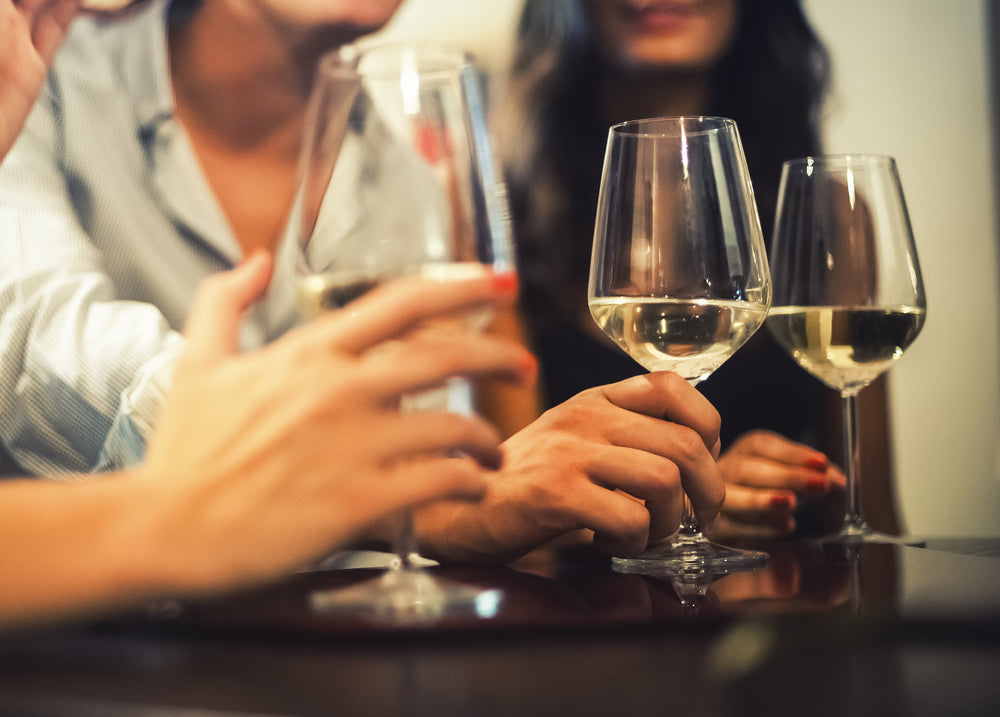 How to Start a Wine Club on a Small Budget
Wine clubs are trending among wine enthusiasts nationwide. They're even an exciting business opportunity for entrepreneurs. However, wine clubs are most memorable because they provide an opportunity to share your passion for wine with fellow wine lovers.
Wine clubs offer unique shared experiences, meaning plenty of learning opportunities for yourself and others. The question is, do you have what it takes to start a wine club? Let's talk about starting a small-budget wine club, how it works, and why they're so much fun.
Why Start Your Own Wine Club?
Wine clubs vary. Some are virtual, using tools like Zoom or Google Meet, while others take place in restaurants or wine stores. We'll cover what it's like starting a wine club at home.
So, how do wine clubs work? People get together to taste the same wine and discuss it. The result is an immersive learning opportunity and a fun time. The best part? You don't need to be a wine expert to be part of a wine club or even organize your own; you only need a passion for fermented grape juice.
How to Host Your First Wine Club Meeting
When starting a wine club, selecting your guests is the first thing to consider. Who do you want to invite?
When you're starting, inviting close friends, family, and a few plus-ones is best. You want to avoid opening your wine club to strangers on your first try. Of course, the number of guests matters, too. If this is your first wine club meeting, keep it simple and invite up to six to ten people. Remember you'll need equipment, glassware, learning material, and perhaps some food for everyone. And, of course, you'll also need enough wine!
Most wine clubs are thematic. You'll taste wines from the same grape, producer, vintage, country, or region to learn more about it. You can change the theme every week. Once you choose the wine, the most common activity in wine clubs is methodical wine tasting, in which you inspect, smell, and taste the wine consciously, followed by discussion and sometimes dinner.
To-Do List:
Choose the theme

Invite the guests

Purchase the wine

Print wine-tasting note sheets and tasting mats for every wine

Ensure you have enough glassware, decanters, and other tools

Consider the food, if any

Research and learn all you can about the wine styles, grapes, and producers of the wines you're serving

Make a schedule, and stick to it

If you have a collection of peers who are new to wine drinking, be sure to advise attendees to not wear cologne or perfume

Have fun

Have one bottle of wine in a brown bag.  Go around the table and get people to guess by focusing on core topics including:
Region (Burgundy, Napa, Australia, etc.)

Age of the wine (1-5 years, 6-10, etc.)

Grape/Varietal

Oak/no oak

And the like: Biodynamic, Organic, Filtered, Unfiltered, etc.
Considerations for Future Wine Club Meetings
You can do several things after every meeting to make your wine club meetings more dynamic.
Encourage the club members to suggest a theme for the next session.

Improve the sessions based on past mistakes. Did you offer too much food? Did you have enough wine for everyone?

Increase the group size as you feel comfortable, and enlist close friends' help to take the co-host role.

Consider the cost of organizing the meetings and ensure everyone chips in with a fixed contribution. Otherwise, encourage guests to bring their wine within an established price range, ideally corresponding to that session's theme.

Know the winemakers - and then consider a specific event of that winemaker's historical production

Champagne:  Grower vs. large producer is a great holiday event
Other Tips for Starting a Wine Club
Wine doesn't have to be expensive to be interesting. There are countless low- and mid-range wines worth tasting. Focus on typicity, tasting classic wines for the most famous wine regions. Learn all about the classics before tasting less-common wines.
Now all wine clubs have to end with a dinner party. Food is only sometimes necessary. However, you might want to offer at least white bread and crackers for the wine tasters to cleanse their palates between wine types. Also, have plenty of water on the table.
Use the proper glassware for the different wine styles. Pool resources if needed to purchase glassware for white, red, and sparkling wine. Fine glassware will elevate the wine-tasting experience while bringing the best in the wine in terms of aroma and flavor. Grassl Glasses are a fantastic alternative.
Don't overpour. Tasting wine is different from drinking it. 2-3 ounce pours are more than enough to taste wine, meaning you can pour wine for up to ten guests with a single standard bottle.
Have products like a spittoon or even plastic cups for those who wish to monitor their consumption.
Notes From Chris
Pair wine and food. Food can play a significant role in your wine club meetings. Food and wine pairings are much more exciting than regular wine tastings. However, you'll have to consider the food pairings for each wine style. Luckily, we've covered wine and food pairing strategies in previous articles.
Embrace the power of groups. Getting together to taste wine is more than a group activity; it's also an opportunity to taste better wines at a lower cost. If your group is large enough and you pool your resources, you might get access to bulk wine orders and discounts. Even extravagant wines are accessible when purchased by many.
Promote your wine club and watch it grow. Build a community of like-minded people, and take it to the next level by taking tours to wine regions or visiting fine dining restaurants together. The sky's the limit!