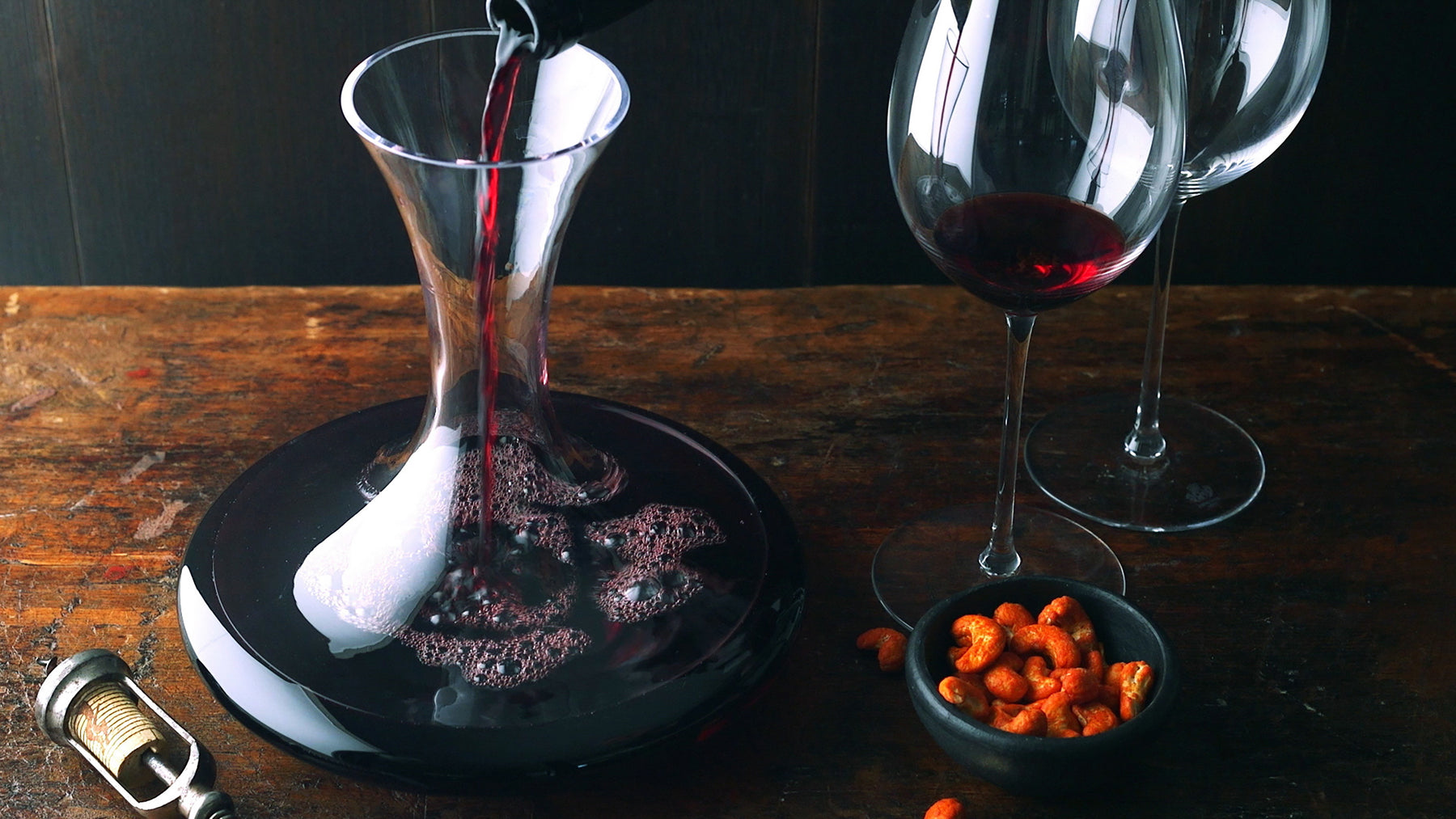 How to Choose the Best Wine Decanters: A Buyer's Guide
This is our guide to the best decanters in the market. Let's talk about these handy vessels that can make wine much more enjoyable. 
Ready to find some of the best rated wine decanters online?
What Are Decanters Anyway, and How Do You Use Them?
Let's explore the most popular Zalto decanters and some other fine examples, including the extraordinary pieces by Grassl. From aerating decanters to old-fashioned decanters, we'll learn all about the best wine decanters. 
There are more decanter types and styles than ever, and there's certainly one to suit your every vinous need. The best decanters for wine are the ones that work for you, and we all have different wine drinking habits.
Having said that, let's talk about decanters and find the right one for you. Decanting wine is part of the fun, so let's do it right!
What Are the Best Decanters for Wine?
Decanters come in many shapes and sizes, and it's hard to determine if one is better than the other. It all depends on your needs.
Carafes
A carafe is a beautiful decanter already. Carafes are inexpensive vessels that can aerate your wine by transferring the bottle's content quickly and easily.
Wide-Base Decanters
The most typical decanter shape with a broad base that increases the wine's exposure to oxygen while preventing the aromas from escaping.
Swan Decanters
Striking pieces that aerate the wine while adding a wow factor to your wine experience. These are hard to clean, and they're often fragile. 
Aerators
Aerators are not decanters, but they work similarly. They expose the wine to air, softening its tannins and making its aromatic compounds more volatile. 
What to Look For When Choosing a Wine Decanter
This is what you should look for when choosing a wine decanter. 
Easy to Hold and Pour
Make sure the decanter has a smart design, and it's easy to hold and pour; odd-shaped decanters might look attractive, but they're rarely easy to use. 
Easy to Clean
Cleaning your decanter immediately after every use is critical. Still, many decanters are designed poorly, and they're hard to clean.
Design/Style
The decanter's design is more than esthetics; it also determines the wine's surface exposure to the air. You must consider the decanter's volume and dimensions. 
Durability
People rarely use fragile decanters. Durable decanters, on the other hand, you can use every day without worrying about damaging them. As for material, lead-free crystal is your best choice. 
Wine Decanter FAQs
What Is the Best Wine Decanter Shape?
The best decanter shape depends on your taste and needs. Still, the decanter's size and shape should be based on durability and functionality over looks. 
Mouth-Blown (Hand-Blown) vs. Machine Made.
Machine-made decanters are reliable, but they often lack the finesse of an artisan, mouth-blown decanter. As with wine glasses, you should always choose handmade decanters over machine-made pieces. 
What's the Difference Between Lead-Free Crystal vs. Glass?
Lead-free crystal is safer than regular crystal, but both are noticeably better than glass decanters. Glass decanters are thicker and less transparent than crystal pieces. 
What Are the Top Decanter Brands?
Grassl, Zalto, Gabriel Glass, Riedel and Josephine are all great sources of high-quality decanters. 
Best Zalto Decanters
1. Zalto Carafe No 75
Made with lead-free crystal with an 820 ml volume and a height of 248 mm. Easy to pour and clean. Fits the refrigerator. Mouth-blown and artisanally made.
2. Zalto Axium Single Bottle Decanter
Made with lead-free crystal with a 1450ml capacity and a height of 204mm. Part of the Denk-Art product range. Mouth-blown artisanally.
Pros/Cons
Unorthodox and sophisticated.

Hand-blown and made with high-quality materials. 

It might be too modern for classic fine-dining settings. 
Best Grassl Decanters
1. Grassl Carafe, Elemental Series
Made with lead-free crystal with a volume of 800ml. Diameter 90mm and a height of 214mm. Versatile and easy to clean. Mouth-blown artisanally. 
2. Grassl Vigneron Series Decanter
Hand-blown with lead-free crystal and a volume of 1450ml. Cold cut rim and a long neck. 23 cm tall. 
Pros/Cons
Compact, ultra-light and versatile.

Easy to clean and classic.

Suitable for casual and fine-dining scenarios. 
Bonus: Storing Your Decanter
Caring for a decanter the right way is paramount, primarily if you've invested in one of the best decanters, often expensive pieces. Follow these tips and take care of your decanter.
Decanters are beautiful pieces, so it's okay to display them where you and your guests can admire them. However, make sure your decanter is protected from dust particles and foul smells. 

A display cabinet or a see-through wine cellar are great places to store your decanters. If you can't protect yours from dust, protect the decanter opening subtly with plastic film. 

Always rinse your decanter after using and avoid using soap or detergents. Don't leave cleaning your used decanter for the next day, as it can and will get stained overnight. 

Use your decanter as often as possible. Experiment decanting red, white, rosé, and even sparkling wine. Aeration can make all wine styles more expressive. 

Most importantly, make your decanter an excuse to get together with friends and family. Enjoy wine surrounded by your loved ones — your decanter can help with that.