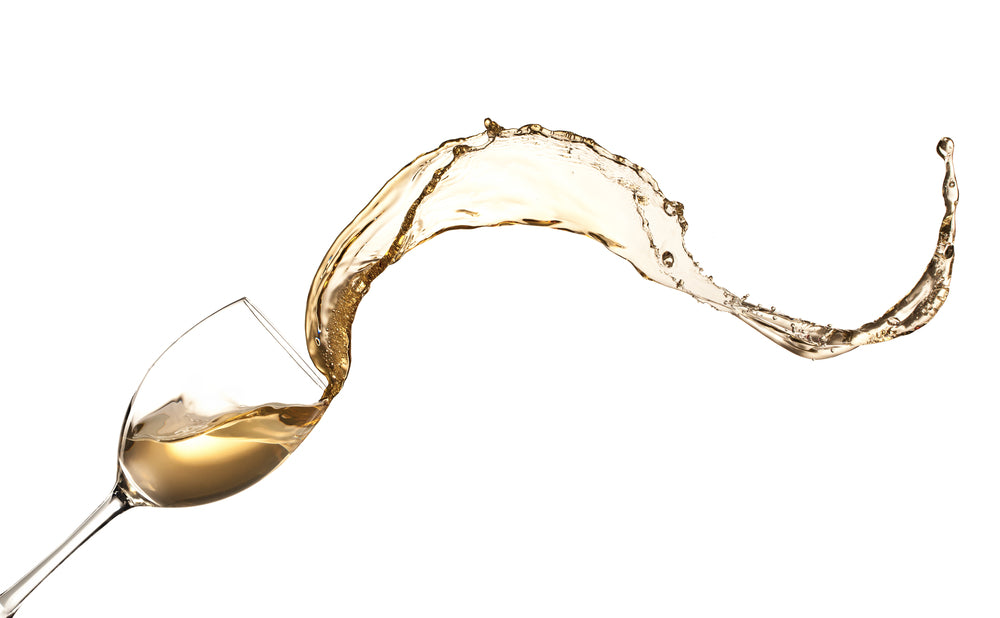 Top Ways to Cook White Wine in Food
Wine and food are two sides of the same coin, and they're more enjoyable together. Of course, wine is as varied as food, so the combinations are limitless. So how to pair wine and food? Most importantly, how to cook with wine?
Let's discuss the relationship between wine and food, specifically the versatile white wine category. Like a meal is more enjoyable at the dining table surrounded by friends and family, wine is best enjoyed in the proper stemware. Grassl Glass wine glasses enhance your tasting experience and are instrumental in your average weeknight dinner into a memorable experience. Buy wine glasses online and ensure they're of the nicest quality.
Why is White Wine Such a Good Pairing?
White wine is made with white grapes with green-yellow skins and clear pulps. White grapes, although related to red grapes, don't have noticeable pigments of tannins, the gritty particles that cause a drying sensation in your mouth. Therefore, white wine is always light-bodied, or better said, less concentrated than red wine.
White grapes, though, are best suited for cold climates. The temperature during the grapevine's growing season determines how much sugar the grapes accumulate and how much acidity they lose. And since white grapes like cold climates, the wines made with them are tart but not too alcoholic.
Acidity is the name of the game here, as tart beverages counter fat, starches, and sugar in foods. White wine is food compatible because it's light-bodied and acidic!
Seafood Pairings
Have you ever added lemon juice to white fish or seafood? The acidity in the citrus fruit livens seafood's delicate flavor. White wine plays the same role in wine and food pairings, which is why seafood is deliciously compatible with crisp white wine.
Pair shrimp scampi and other butter-seared seafood with full-bodied white wines such as oak-aged Chardonnay. Lobster, shrimp, prawns, and other robust types of seafood go well with these bold white wines.
On the other hand, more delicate seafood, from mussels and clams to oysters, is best paired with un-oaked white wine; the tarter, the better. Raw seafood, including ceviche, sushi, and sashimi, benefit from lemony white wines such as Sauvignon Blanc and Albariño. The secret behind pairing wine and seafood is serving tart white wine.
Chicken pairings
White meat, most notably poultry, is also compatible with white wine. Red wine, especially if tannic, is ideal for fatty and beefy red meat, but it might overpower white meat. On the other hand, tart white wines might be too shy to tackle such pairing. What's the best wine for chicken? Full-bodied white wine.
Few white wines are bold enough to match the flavor intensity and heartiness of roasted poultry or grilled pork, but oak-aged examples, whether Chardonnay, a Rhône Blanc, or a well-aged Chenin, have the concentration and flavor to match such dishes.
Pro tip: Pair white meat with oak-aged white wine.
This type of wine is also compatible with starches and dairy, from cheese to creamy pasta. No one can argue that a glass of white Burgundy doesn't pair well with a bowl of chicken and dumplings.
And suppose the food is spicy, such as chicken masala. In that case, the best wine pairing is white as well. Aromatic white wines made with Riesling, Gewürztraminer, Viognier, and Torrontés are delicious when paired with spicy food.
How About Desserts?
Not all desserts are created equal, but we can safely say most desserts are compatible with sweet white wine. Here's the catch — the wine must always be sweeter than the dessert; otherwise, it will taste dull and weak.     
Other than that, late harvest white wines, those affected by the noble rot, and even fortified white wines pair well with light meringues to decadent baklava. Place a small serving board of these desserts out to enjoy!
Desserts flavored with chocolate, caramel, and coffee are best paired with sweet red wines, such as Port, but we'll talk about these chocolatey pairings some other time. For every other dessert, sweet white wine is the way to go.
How to Cook With White Wine?
White wine is food-friendly and compatible with various meals, but you can also cook with it. Ensure you're not using your best wine when cooking with white wine. Inexpensive wine is your best bet. After all, any cooking method will dissipate the wine's most delicate aromas. When cooking with wine, don't splurge. This doesn't mean you should use week-old leftover wine; use fresh wine instead, and don't overdo it — with wine, a little goes a long way.
Follow your favorite recipe for coq au vin or any other wine-based dish, and you'll see you only need a splash of wine, so don't worry too much about it. Instead, pour yourself a glass of wine while cooking! If poured into Grassl Glass stemware, even better. Buy wine glasses online and make white wine part of your life!