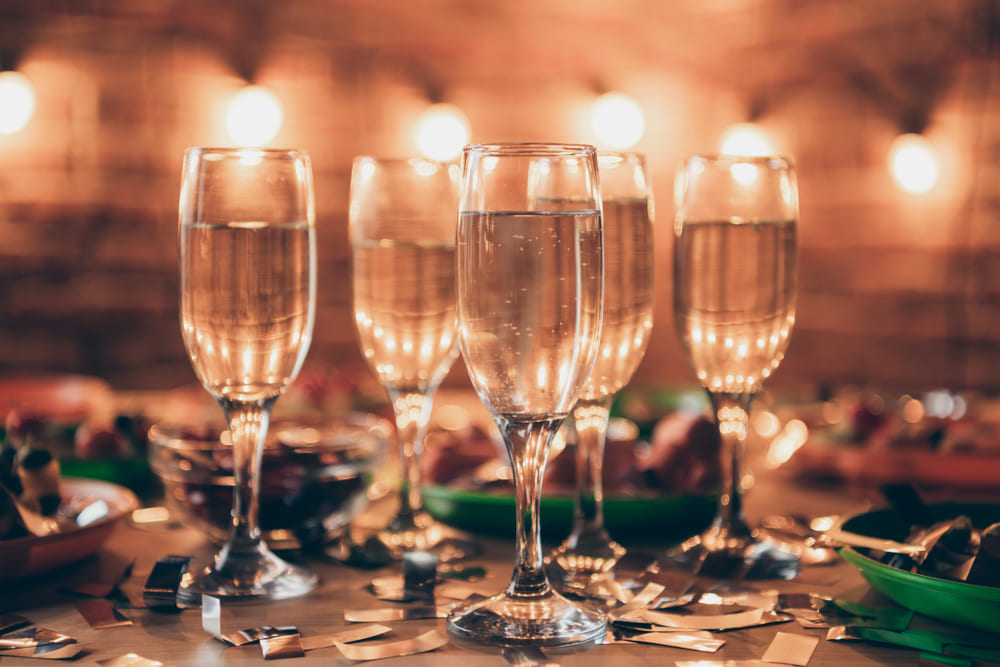 New Year, New Wine Glasses
Starting a new year is starting fresh. The first months on the calendar are excellent opportunities to renovate ourselves and focus our time and energy on our passions. For wine lovers, a new year might mean planning to taste new and exciting wines more often or putting our cellar in order. Starting a new chapter of our lives should also come with a few upgrades, which means getting your hands on nice wine glasses.
Of course, not all types of stemware are created equal; different types have distinct purposes. Grassl Glass makes mouth-blown stemware that will surely elevate your wine-tasting endeavors this year, and they're a way to start the year on the right foot.
Why Are Wine Glasses Important?
Wine is just as good as the wine glass you pour it in. Wine glasses are more than beautiful ornaments; the good ones can change how you perceive wine. This means distinct types of stemware make wine smell and taste different, and nice wine glasses make it taste better.
The size and shape of a wine glass, specifically its bowl, determine how the wine's aromatic molecules volatilize, therefore becoming easier to pick up on the nose. Wine glasses are essential because they help the wine show its best. What's the effect of stemware in wine? Let's find out.
Wine Glasses Change the Way You Drink
Wine is a complex beverage. It contains hundreds, if not thousands, of compounds. Some give color to the wine, and others bless it with a gritty texture. Aromatic molecules are among these compounds; since they are volatile, they are released when pouring, decanting, or simply swirling the wine.
Nice wine glasses have the right bowl size to allow the wine to oxygenate and become more aromatic and pleasing. Fine wine glasses can also elevate your dining experience on looks alone, as they dress up the table nicely. Looks matter, too.
New Year, New Collection
Upgrade your stemware collection this year and make the most of your favorite wines. This is the right time to purchase your first set of nice wine glasses, or perhaps you need an upgrade; we all do at some point. Either way, ensure you explore our Grassl Glass selection.
Whether you're planning on entertaining more often or want to enjoy wine at home leisurely, different types of stemware will come in handy. If they're made artisanally, you'll add an extra layer of enjoyment to your wine-tasting sessions. For wine connoisseurs and amateur enthusiasts, Grassl glass hand-blown glassware will surely satisfy.
Don't Forget About the Accessories
Of course, since you're restocking your glassware cabinet, you should also consider adding a few handy wine accessories to your collection. Wine stoppers, carafes and decanters will upgrade your wine service, while a polishing cloth will help keep your stemware in perfect shape. If you plan to entertain, it's a good idea to have a few rocks glasses and cocktail napkins on hand, too!
Let's enjoy wine this year properly, with the right glassware and accessories. Wine is meant to be enjoyed, especially in good company, and the right glassware can help. When was the last time you upped your wine game? There's no better time than now.