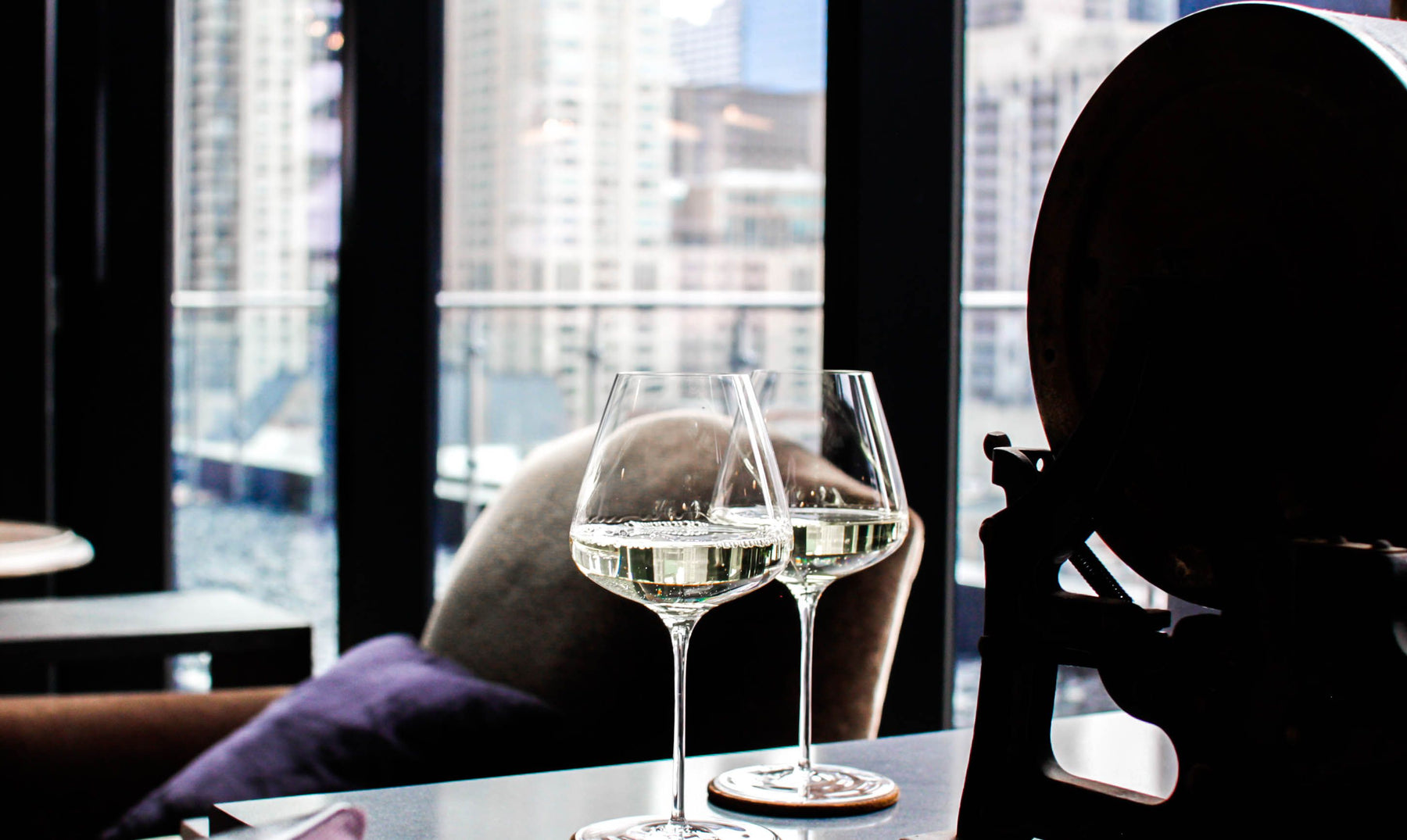 Comparing the World's Best Wine Glass Brands
With an endless number of wine glass brands to choose from, it's difficult to distinguish the high-quality options from the highest-quality options. Take a look at our guide to learn about the best wine glass brands on today's market and why they're the top picks among wine lovers.
The Top Four Wine Glass Brands
1. Grassl
The Grassl glass—developed by Alexander Machk—strikes the ideal balance between functionality and aesthetics. His vision was to create functional, wine-centric glassware designed to capture the winemaker's intended tasting. Although the reputable Grassl brand didn't commence operations until 2017, it's backed by a centuries-old mouth-blowing technique. Grassl artisans use lead-free crystal, which is a combination of glass and minerals, to craft the Swiss-designed glasses in Slovakia.
The narrow opening on these glasses provides a comprehensive aroma and flavor delivery with each sip. When you want to add elegance to any occasion, choose the wine glass brand that brings out the best in every wine.
2. Zalto
As two of the most reputable wine glass brands, Grassl vs. Zalto both play a valuable role in the wine industry. With an extensive family history of crafting quality glassware, current Zalto owner Kurt Zalto is the sixth generation to take over the business. Every Zalto glass is mouth-blown in Austria with lead-free crystal. By taking a minimalist approach, Kurt Zalto crafts glasses that are light as a feather yet durable. Intended for both red and white wines, Zalto glasses offer a strong delivery of fruity notes.
3. Gabriel
Gabriel founder and designer René Gabriel transformed his passion for quality glassware into a reality in 2010. After perfecting the design and production of each glass, the Gabriel brand took America by storm just three years later in 2013.
Each Gabriel glass is crafted in Austria with lead-free crystal. This gives the glassware durability despite its delicate structure. Gabriel is also known for being the "one for all" universal wine glass brand. From a rich red to a refreshing rosé, the Gabriel glass is an ideal option to enjoy any type of wine with a fresh and fruity flavor delivery. 
4. Riedel
Whether you're considering Zalto, Riedel or any of the other brands, Riedel stands confidently alongside these other contenders. Riedel is a family-owned glassware company with 265 years of experience in the art of wine glass making. Since its humble beginnings in the Czech Republic, the Riedel brand has expanded throughout Europe and to America. Eleventh-generation owner and designer Max Riedel now leads the company in producing its trademark grape varietal-specific wine glasses.
Like some of the other brands, Riedel produces each wine glass in Austria with lead-free crystal. The Riedel brand prides itself on making grape-specific glassware, meaning each glass is designed for a specific type of wine. This creates the ideal tasting experience for every wine lover. 
Our Grassl Collection
Take a look below at four of our top selling Grassl glasses:
1. Grassl Liberté | Vigneron Series
This all-purpose wine glass complements any wine during any stage. It's a great option for wine tastings and is created specifically for wines from the Champagne, Beaujolais, Valpolicella, and Burgenland regions. The best wines to enjoy in the Liberté glass are full-bodied white and sparkling wines, particularly oak-aged white wines.
2. Grassl Cru | Vigneron Series
The Cru glass features a wide bowl and is ideal for drinking light-bodied, long-aged red wines—particularly single-grape wines with delicate aromas. This glass is intended for wines from the Burgundy, Piedmont, Tuscany, and Sonoma regions. 
3. Grassl 1855 | Vigneron Series
The 1855 glass is designed for complex, full-bodied red and white wines from the Bordeaux, Napa Valley, Rhône Valley, and Barossa Valley regions. Its high-volume bowl allows the wine's various flavors to come in waves for a comprehensive tasting experience.
4. Grassl Versatile | Elemental Series
Versatile glass is characterized by its durability and functionality. As the name suggests, this glass is known for being versatile. It brings out the unique flavors of reds, whites, and sparkling wines—such as a rosé—beautifully. If you want quality glass that can go in the dishwasher, the Versatile is the glass for you.
Become a Grassl Connoisseur
As the top Grassl Glass glassware supplier in the United States, the CJF Selections online store features some of the finest wine glasses from around the world. If you're looking to add a new elite, mouth-blown wine glass to your collection, follow the link below to browse our options.