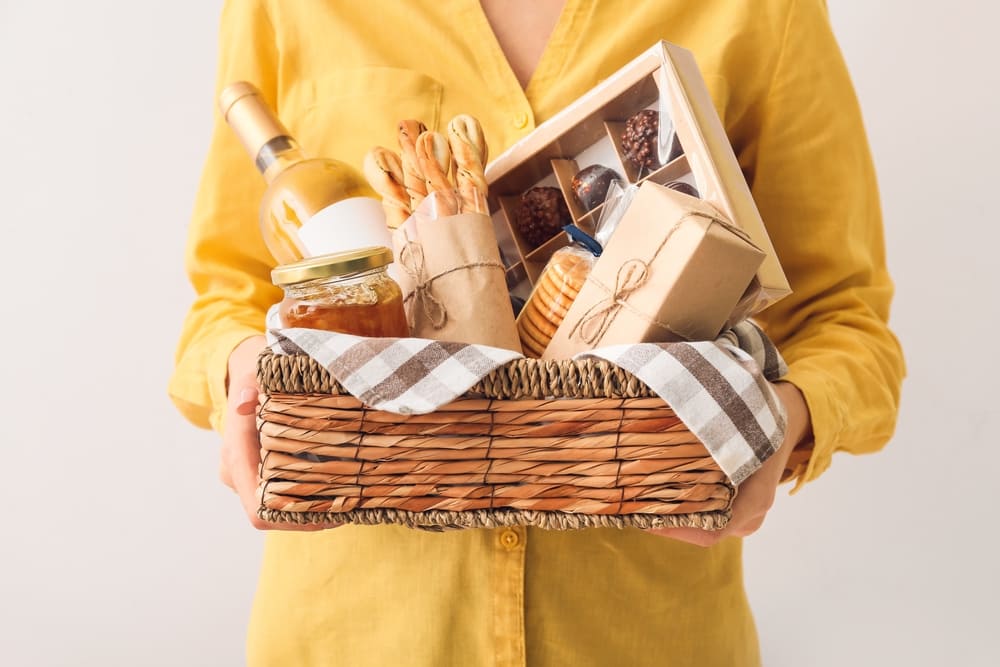 Mother's Day Gifts for Wine Lovers
Although you don't need to wait for Mother's Day to show the most important woman in your life how you feel about her, Mother's Day is undoubtedly an opportunity to do something special with her—like drinking wine together. Wine is a lovely gift, even if your mom is less into wine than you. Wine is universally pleasing, and there's one for every palate and level of experience.
So, how to choose wine gifts for mom? That's easy. Wine is a lovely present, but the world of wine is more complex than that. There are plenty of wine accessories and glassware gifts to make wine drinking much more exciting. Here's how to choose the best wine gifts for mom.
Wine Gifts for Mom
For a good wine gift, start with wine. Of course, gifting wine can be challenging. We all like different things. The question is, how much is your mom into wine? If she enjoys wine often, she certainly has a type, and knowing what it is can help you get the right bottle.
If your mom is not a regular wine drinker, choose a nice, fruity wine from a warm region. Something simple and easygoing. There's approachable wine in all categories, so don't overthink it. Gifting wine is also a great opportunity to share your favorite wines with your family.
Glassware Gifts for Mom Who Loves Wine
Wine is a lovely gift, but consider gifting your mom a new set of wine glasses as well. Mouth-blown crystal stemware is a shiny way to show how much you care.
Glassware is both functional and ornamental, which makes it a perfect gift. And wine glasses are the most beautiful glassware category. These crystal pieces can also elevate your mom and family's wine-drinking experience. After all, wine tastes better when poured into nice glasses.
Mother's Day is the perfect opportunity to splurge and upgrade mom's glassware collection. She'll think of you whenever she pours a glass of wine for herself and her guests.
Wine Accessory Gifts for Mom
Wine accessories come in all shapes and sizes, making a wine lover's life easier in different ways. Unlike wine, accessories are gifts your loved ones can repeatedly use, making them more thoughtful.
Bottle openers are always a good wine gift for Mother's Day and any other occasion. There are many types of wine openers to choose from, and it seems nobody has enough of these handy gadgets.
Wine decanters and carafes are also beautiful gifts, especially high-quality ones. Consider adding a nice polishing cloth to make your mom smile, especially if she deals with glassware often. Wine accessories don't need to be expensive—they must be well made, though.
Tips for Giving Wine Gifts on Mother's Day
Know the type of wine your mom enjoys. Although gifting wine is an opportunity to help someone find new and exciting wines and styles, there's nothing like showing you did your homework and got the perfect bottle.
Food and wine are two sides of the same coin. Make your wine gift more meaningful by combining it with the right food, whether cheese, charcuterie or something else. Bonus points if you include a small cutting board!
Bring an extra bottle. Mother's Day can turn into a big family reunion without notice. Bring an extra bottle of wine with you in case you have unexpected guests.
Happy Mother's Day!
Let's celebrate mom properly, which means opening a bottle of wine and spending time around the table. You might not share your mother's interest in wine, or perhaps she is not as into fermented grape juice as you, but that's the beauty of it—wine creates memorable moments, no matter your experience.
This Mother's Day, ensure everyone's glasses are full and celebrate life and family. Gift mom a set of fine wine glasses and perhaps a nice-looking decanter or a handy wine accessory. Wine is meant to be shared, and it's also a lovely way to say thanks!