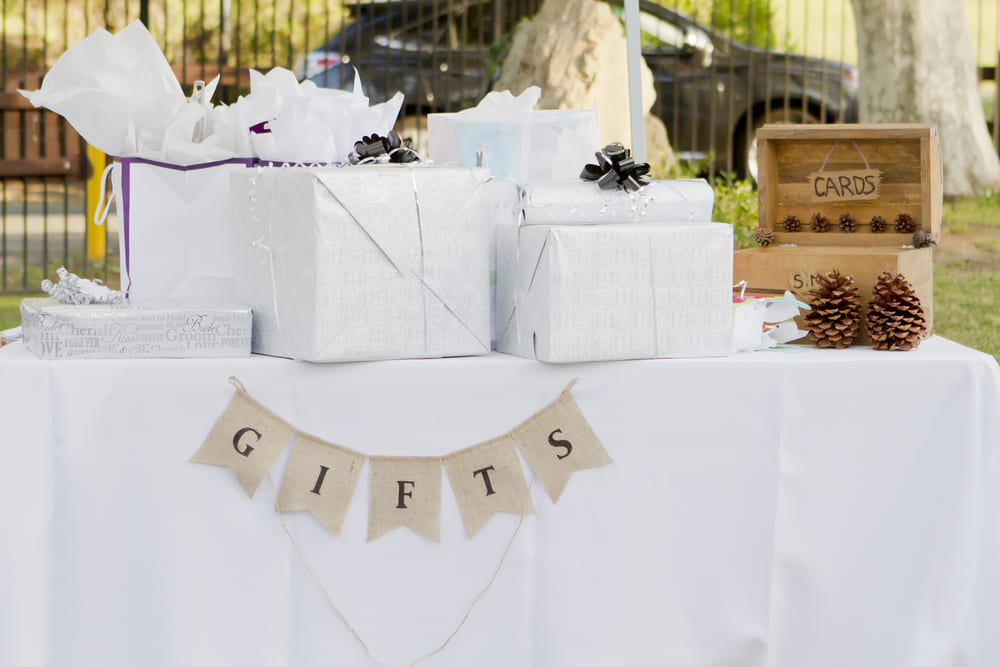 Glassware Wedding Gift Ideas
Glassware is a popular wedding gift, but why? Let's discuss wedding gifts and the role of glassware at the present table.
Weddings are memorable, and sending a gift is implied; you're helping build a new home. This means that wedding gifts shouldn't be an afterthought—they're intended to help the couple start this new stage in their relationship on the right foot.
Let's talk about the types of glassware you can gift as a wedding present, their uses, advantages, and disadvantages. If you're looking for the perfect wedding present, you'll find that gifts made with fine crystal always deliver.
Why Glassware Is A Popular Wedding Gift
Beautiful & Functional
Glassware is both ornamental and functional. Every home needs wine glasses, even if just for entertaining guests, and a few items, such as carafes, tumblers, and infusers are easy to use in your everyday life.
Personal
Glassware is personal, as the newlyweds will fondly remember you whenever they use it at home. Besides, fine wine glasses are luxury items, a bit more special than kitchen towels, table linens, or bed sheets.
Great for Entertaining
Gifting glassware is an invitation to enjoy wine and its intricacies. Even if the couple is not all that into wine, that will change when they start hosting dinner parties. They'll need nice glassware, then.
Glass Wedding Gifts To Consider
Carafe
A carafe is a marvelous gift for couples starting from scratch, as they'll be able to use it to serve various drinks every day. A nice-looking carafe will also help make their dinner table more memorable. For couples who love to entertain, consider pairing a carafe with a large cutting board to make the perfect party-ready gift set.
Decanter
Decanters are specialized tools to separate the sediments in wine when dealing with well-aged bottles, but it also aerates the wine, making it more aromatic. Decanters are lovely pieces for wine-loving couples and those ready to take their vinous hobby more seriously. If the couple is more into cocktails than wine, consider gifting a reusable glass spirits bottle.
Newlywed Set
The Grassl Glass Newlywed Kit is more than a starter pack; this is a beautiful collection of wine glasses, champagne glasses, and stemless tumblers. A carafe completes the set for an experience that any couple will love.
Wine Glasses
The benefit of choosing wine glasses as a gift is that you can build your own set. Knowing the newlywed's preferences will help you tailor the present to their needs.
A couple of champagne glasses and a bottle of fizz is a lovely gift already. White wine glasses are also versatile, and for the most impact, how about a few tall Vigneron Series red wine glasses?
Tips For Giving Glass Wedding Gifts
When in doubt, gift a set. The Grassl Glass Newlywed Kit will give the couple all they need to enjoy a wide range of wine styles with style.
Gift wine glasses, yes, but a bottle of wine to go with them makes the gift even more exciting. This is also an opportunity to share your favorite wine with the newlyweds. 
Think about what the couple likes to drink and choose the types of stemware to give them appropriately. Thoughtful gifts are much more memorable.
When gifting glassware, ensure you give at least two (ideally four) wine glasses of each. 
Consider the glassware quality. There's a considerable difference between everyday glassware vs fine crystal. Look for glassware made with crystal, if mouth-blown, even better, from a recognized producer and a reliable supplier.
If you're not sure what the wedding couple likes to drink, a gift card is a great option for them to select their own glassware.
Don't forget to attach a handwritten note to your gift. Wish the young couple your best and let them know they are appreciated — give them a reason to toast!